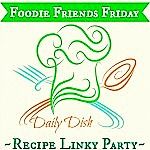 G
ood morning, my wonderful friends!
What a day I had yesterday…., but  PEANUT BUTTER & PECAN BISCOTTI and Vanilla Latte saved the day in the end……..
……My little Twitch woke up this morning crying in pain from his hip, back & ankle. ….it was so painful that I had to help him to get off the bed & move around…..
…since you never know and when it comes to my children I always play it safe I took him to ER….
….it wasn't my day….
…..after quite a bit a wait for early morning ER doctor arrived……I told him everything about Twitch's  ongoing issues since he was hit by an SUV back in February….
….he asked me what I want HIM to do…..
…I thought …..maybe just maybe he could start by examining the areas that are painful, but that's just me and I am NOT a doctor….
Then he looked at me….opened his mouth and this is in a nutshell what came out……."Don't bring your child to ER every time he has pain as a result of his accident….each time you come you are wasting $400 of the government money cause we can't do anything for him….. You would be taking better care of your child if you gave him a painkiller at home…!!!!!"
Yep…..that was the beginning of my day….I was just called a bad mother & government money waster by an arrogant small town doctor because I dared to bring my child in pain into ER…..
It took me few hours to shake that off…..then I decided not to let unprofessional doctor like him to ruin my day and I decided to bake….
Few months ago I saved Peanut Butter Chocolate Chip Biscotti recipe I found at Annie's Eats…..this was the perfect time to try something new….
I did little changes to it….as usual, but the basic stayed the same…..the result was fantastic…..
This recipe makes about 30 BISCOTTI…..
Ingredients:
3 cups Flour
2 tsp Baking Powder
1/2 tsp Salt
6 Tbsp Butter (unsalted, room temperature)
3/4 cup Crunchy Peanut Butter
1 cup Sugar
2 tsp Vanilla Extract
3 Eggs
1 cup Pecans (chopped)
STEP 1: Preheat the oven to 350˚F and line a baking sheet with parchment paper.
STEP 2: In a bowl whisk together flour, baking powder and salt.
STEP 3: In another bowl combine butter, peanut butter and sugar. Beat on medium-high until fluffy. Add vanilla & beat in eggs one at the time while scraping sides of the bowl.
STEP 4: Add dry ingredients and mix until incorporated on low speed. Fold in pecans.
STEP 5: Divide biscotti dough in half and shape into logs about 11″ x 3″. Place them onto cookie sheet and bake for 30 minutes.
STEP 6: Remove biscotti logs from the oven. Allow them to cool for 10 minutes.
STEP 7: Slice biscotti logs diagonally into 1/2 – 3/4″ thick biscotti slices. place them back onto baking sheet.
STEP 8: Bake biscotti until slightly crips on both sides for 20-30 minutes turning once.
STEP 9: Transfer to cooling rack . Let them cool down and drizzle biscotti with chocolate. You can also dip one side.
….and that is my story How Peanut Butter Pecan Biscotti Saved The Day!
Did you ever have a bad experience with a doctor?  What did you do?  Do you have any tips for me on how to deal with rude and unprofessional doctors?
I live in a small town so I am sure our path will cross again…..I can use some advice to be prepared!
This recipe is linked to:
,
Don't forget….Keep Smiling….Keep Cooking!
Bibi's Culinary Journey