Wonderful Wednesday to all of you! Do you know what today is?
It's National Sacher Torte Day!
I have been missing this decadent chocolate concoction since my years of living in Austria ….. just in case you heard of Sacher Torte, but not sure what it it exactly ……
SACHERTORTE  is  two layers of dense & decadent chocolate cake with a thin layer of apricot jam in the middle and completely coated in velvety layer of dark chocolate icing (the original version) . It is  served with sugarless whipped cream and good cup of Vienna coffee.
The original SACHERTORTE recipe belongs to Hotel Sacher and is a closely guarded secret. According to the few who know the recipe the secret is in the icing. The chocolate icing or Ganache is made from three special types of chocolate, which are produced exclusively by different manufacturers for this sole purpose. …..
…… that's what I call culinary secret …..
I bet by now you are thinking that I am going to share with you my version of SACHERTORTE ……. unfortunately, I did not have the time to make ….. I was planning to ….. believe me.
However, I am sharing with you my recipe for SACHERTORTE COOKIES ….. perfect Holiday cookies …..
For those familiar with SacherTorte you'll know that these cookies are not overly sweet. They get their sweetness from the apricot jam.
Ingredients:
1 cup Butter (softened & unsalted)
1/4 cup Sugar
1 Egg
1/4 cup

Natural Unsweetened Cocoa Powder

(like

Hershey's or Ghirardelli

)
Pinch of Salt
1/2 cup Apricot Jam
1 Tbsp Butter
1/3 cup Semi-Sweet Chocolate Chips
STEP 1: In large bowl beat butter and  sugar until fluffy. Beat in the egg.
STEP 2: In another bowl whisk together cocoa, salt & flour. Gradually add it to the mix. Mix lightly only until combined.
STEP 3: Let cookie dough chill in the fridge for 30 minutes
STEP 4: Preheat the oven to 350F.
STEP 5: From chilled cookie dough shape 1″ balls and put them onto  cookie sheet about 1″ apart. Make an indentation in the top of each cookie. Put little bit of apricot jam in each indentation.
STEP 6: Bake for 12 to 15 minutes  or until firm. Transfer the cookies onto a cooling rack.
STEP 7: In a microwave or small saucepan melt semi-sweet chocolate chips and butter until smooth. Drizzle over the cookies
Don't forget …. Keep Smiling …. Keep Cooking!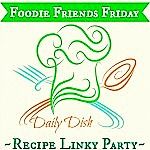 Bibi's Culinary Journey